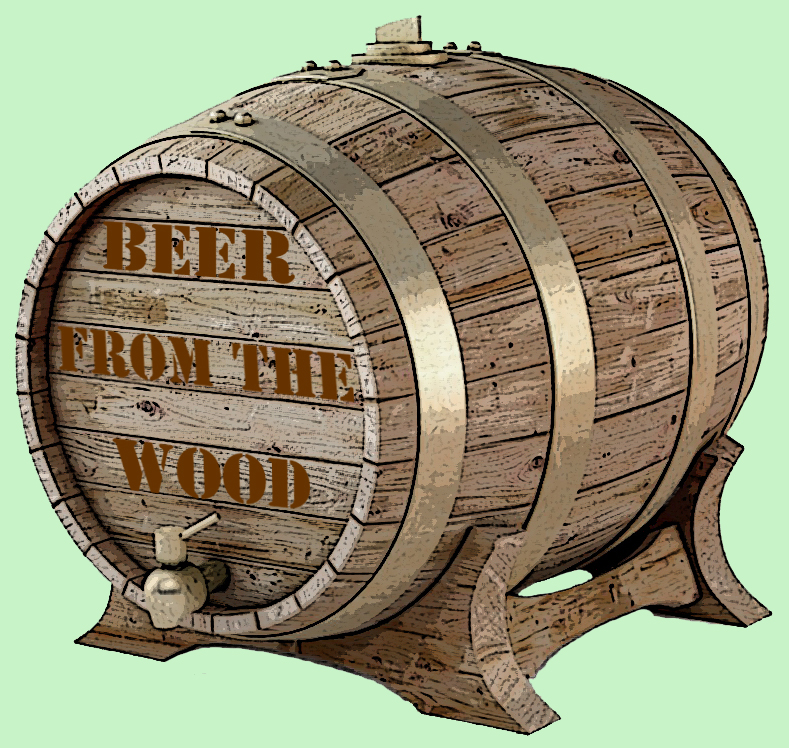 Beer from the Wood
Beer from the Wood is the name used by the Henrywood family for their folk performances. These days it usually consists of Dick and Melanie, although Ross and his wife Nikki sometimes contribute. We enjoy performing at clubs and events around the country where what we have to offer is evidently appreciated. Thanks to the lovely encouraging folk around our Great British Isles who have made us so welcome. Here are some of the more recent venues at which our contribution has been warmly received:
Wales: Newport Folk Club; Gwaun Valley Brewery; Cwmdu Folk Club
England: Cambridge University Folk Society; Bury Folk Collective, Bury St. Edmunds, Suffolk; The Somers Traditional Folk Club, Worcester; Minchinhampton Folk Club, Stroud, Gloucestershire; The White Lion Folk Club, Wherwell, Hampshire; Overton Folk Club, Hampshire; Tom Brown's Folk, Dorchester, Dorset; Shammick Acoustic, Combe Martin, Devon; Devizes Folk Club, Wiltshire; Red Lion session, Eynsham, Oxfordshire; Cross Keys Folk Club, Uppermill, Yorkshire: and the Black Swan Folk Club, York.
Scotland: Nitten Folk Club, Newtongrange, Edinburgh; Edinburgh Botanic Gardens; Dunblane Folk Club; Glenfarg Village Folk Club, Kinross, Perthshire; Folk session, Bankfoot Inn, Perthshire.
Here are a couple of reports from our visits:
Dunblane:

"There was a rare treat for the ears recently at the Dunblane Folk Club.  Devon-sent visitors, Mel and Dick (aka Beer from the Wood), sang a variety of songs for us, one of which was accompanied by handbells.  We have had an ecletic assortment of music, songs, poems, stories and instruments at the Club over the years, but this was a first."
Glenfarg Village Folk Club:

"We always enjoy having visitors to our club and tonight Melanie and Dick from Devon gave us two wonderful songs. Lovely harmonies, guitar and hand bells were a delight." (This was a real treat for us too, having been given the honour of opening the evening for their performance show of 'Auld Hats, New Heids' – Fantastic evening!)
––––––––––––––––––––––––––––––––––
An article by Dick Henrywood about song writing appeared in What's Afoot (No.111, Summer/Autumn 2016).
To see the article click here. You can listen to his songs on SoundCloud.
Our family CD "Spirits Flying High" was issued in 2009.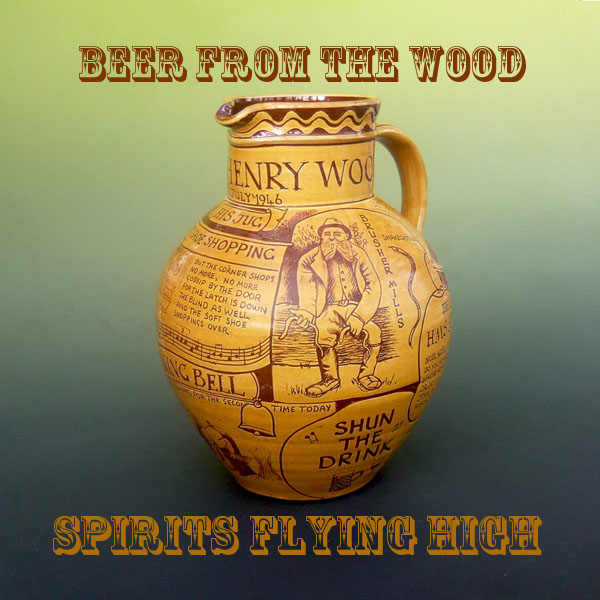 At the time of the recording the family had recently returned to their roots in the West Country and had started restoring an old railway station in mid-Devon. Verity was 13 and Ross, aged 17, was just off to university. The CD was recorded and engineered by Doug Bailey at WildGoose Studios in Hampshire and the jug on the cover was made by Harry Juniper at the Bideford Pottery.
Since then Ross has gone on to further involvement with folk music in Cambridge (Fluidic Folk Ceilidh Band, Cambridge University Ceilidh Band and FolkSoc) and is a lead engineer in Doug Bailey's sound team at the Sidmouth Festival. He is also recording in his own right as Barleycorn Productions. Verity continued to sing and play the flute. Having graduated in Arts Events Management, she now works in the festival industry. Having lived in the vibrant Brick Lane community and then the Warehouse District in London, she is currently travelling the world.
You might care to visit all the places on the signpost!
––––––
If you have any contributions for this website we would love to hear from you (contact us).