Bow Station, Devon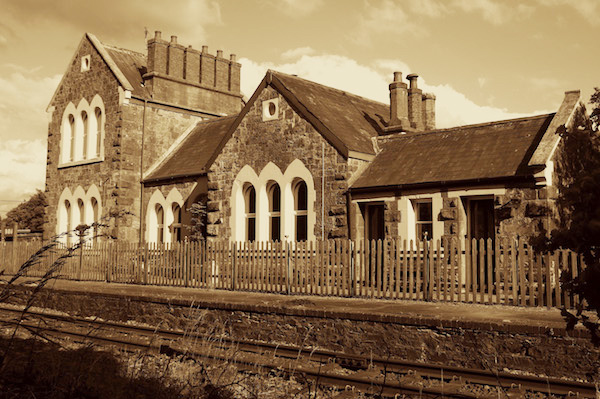 Bow station in 2008
Opened 1 November 1865
Closed to passengers 5 June 1972
Website
Bow station lies on the Exeter to Okehampton line, between Coleford Junction and North Tawton. It was 150 years old in 2015.
This website features the history of the station, its past and present, people and memories, memorabilia, and a photographic record.
If you have any information or material relevant to the station we would love to hear from you (contact us).